Project Management
Design Smith Inc. assists you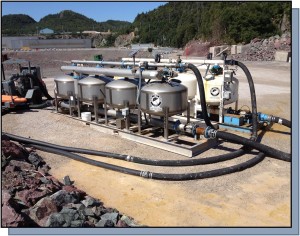 to execute effective projects.
DSI offers consultative assistance for project planning, including policy & procedures, schedules, estimates, work-plans, performance planning and risk assessment. Coordination of objectives ensuring clear and agreeable terms between clients, contractors and other stakeholders can be facilitated through DSI.
Keeping project management in-province ensures that you are always in control of your project. DSI assistance can provide networking opportunities to help ensure timely execution and avoid roadblocks.
DSI has broad project management experience in multi-disciplinary environments including start-up planning, process improvements, construction and training.